What's a Sprayahen?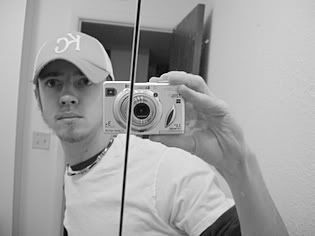 The Chiefs
have their head coach
,
Kevin Appier
apparently (and sadly)
thinks he has something left
, and
Dick Kaegel
penned more information-laced responses
in his weekly mailbag commentary, but I really don't feel like writing about any of that tonight, so I'll use this space as a forum to make a minor announcement.
This season, I'll be writing regularly for
sprayahen.com
, a baseball site that places an emphasis on the Cardinals, but also includes plenty of articles about baseball in general. Upon first glance, you'll probably find sprayahen to be perplexing, but I'd encourage each of you to give it a chance. Friends of
KRB
Spencer Hendricks
and
Brian Vaughan
have created a different animal here, and I think it has a legitimate chance to stand out in the crowd.
UPDATE
: Early Tuesday morning,
KRB
scheduled an interview with
Dave Haller
, the member of the
Baseball Prospectus
team who's doing the terrific write-ups about the
Battle of Champions
over at
BP.com
. I'll have my own Royals-related material for Dave at the ready of course, but if you have a Royals or Battle of Champions question you'd like to have answered by a rising star in the baseball analysis community, post it in the comments section! We can't promise to get to every request, but we'll do our best.
Also early Tuesday morning,
KRB
agreed to become a regular contributor to
RoyalsCorner.com
. Before anybody asks, this isn't a move. Rather, the plan is that I'll write at least one column a week for
RC
and continue posting as usual here.
I can't even begin to say how strongly I encourage everyone to keep an eye on
RC
over the course of the next month and beyond. Big changes are in store, and Dave and I envision
RC
becoming the premier site on the web for Royals fans everywhere. It should be fun, so stay tuned.